The Vandy Vape Iconic Sub-Ohm RDA is a 24mm rebuildable dripping atomizer that is a collaborative effort by Vandy Vape and Mike Vapes. The Iconic RDA, which far surpasses its predecessor, the Icon RDA, uses a unique clamp styled building deck as well as innovative, tubular airflow inlets that provide amazing direct-to-coil air ways as well as maximizing the room in the juice well so you can fill to your hearts content.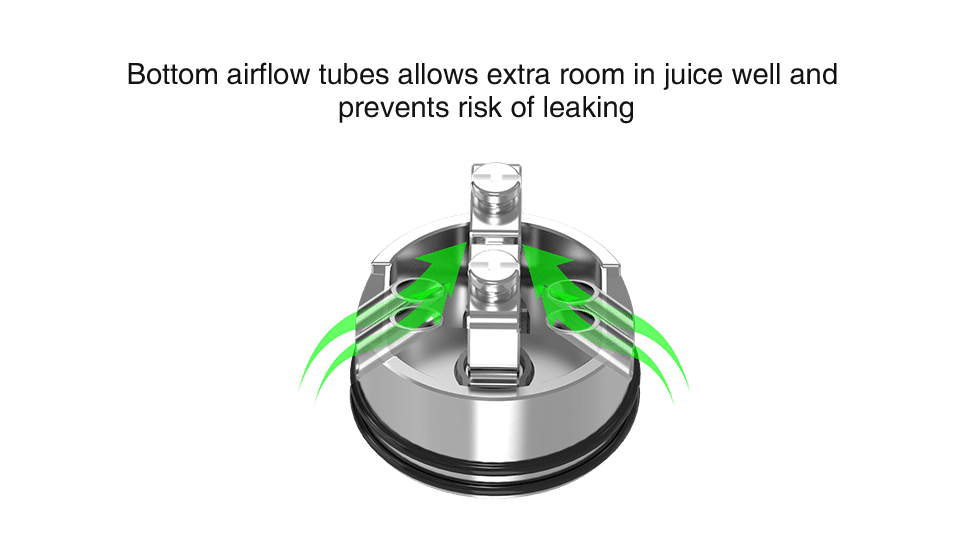 The Iconic RDA was made to be both premium in quality and versatility. The Iconic RDA includes 3x different drip tip options to make sure you can have your RDA looking the way you want: 1x 18mm pre-installed resin drip tip, and Delrin Doc tip, and a frosted tip. While having a stylish RDA is a thing of greatness, this RDA does not simply focus on aesthetics. The Inconic RDA is constructed from premium stainless steel and features a large 24mm base for maximized building space. Airflow enters the Iconic RDA via two different ways. First there are tubular bottom airflow inlets which provide bottom direct-to-coil inlets. Secondly there are standard side airflow inlets to ensure that you can fine tune your vaping experience to your preferred level of airflow vs flavor.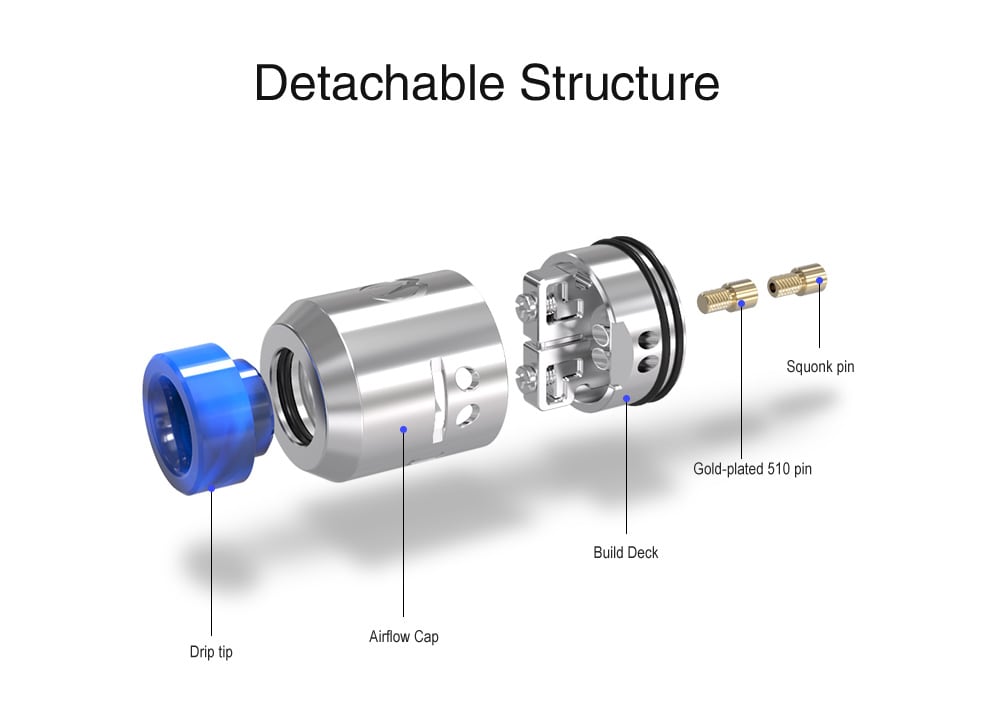 The ingenious clamp build deck is partnered with angled airflow inlets as well as an enlarged juice well that is perfect for those who tend to overdrip. The Iconic build deck makes it easy to install complex / large gauge builds and includes both a standard and squonk pin for all those squonkers out there.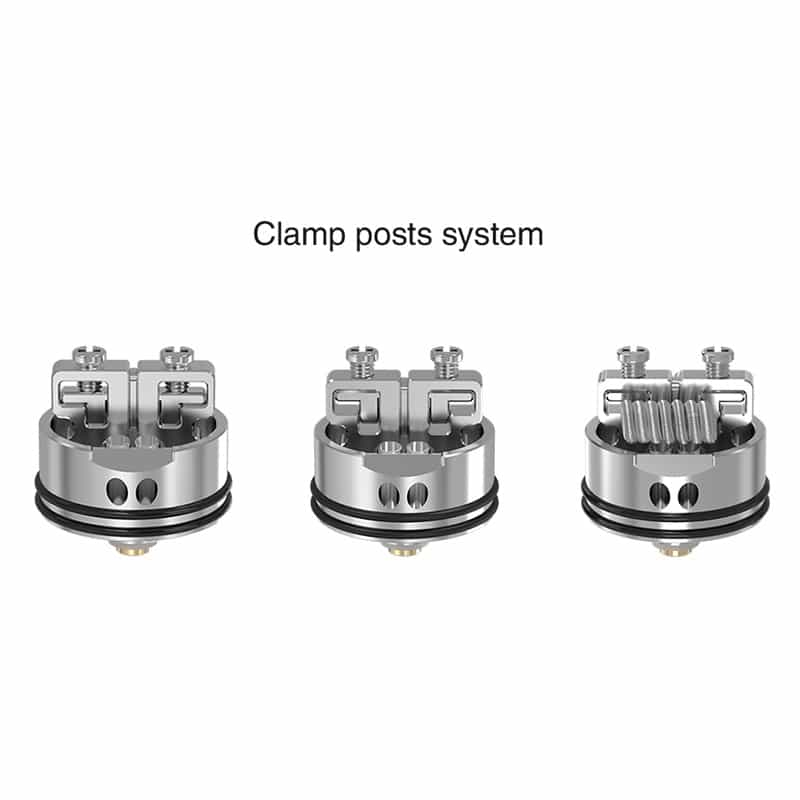 Vandy Vape Iconic Sub-Ohm RDA Specifications:
Diameter: 24mm
Double airflow system: Tubular angled bottom airflow as well as side inlets
Innovative Clamp styled building deck
Leak proof design
Includes 3 different drip tips
Package Contents:
1x Iconic RDA by Vandy Vape and Mike Vapes
1x Resin drip tip
1x Delrin doc drip tip
1x Frosted drip tip
1x Squonk pin as well as a standard pin
1x Accessory bag
1x User manual