Vandy Vape are proud to present to you a worlds first, the Maze Sub-Ohm BF RDA. The Maze RDA utilizes the innovative Maze Coil Discs, and this RDA has better safety and compatibility and can be used on both regulated and unregulated mods with ease!
Featuring 5 way directional airflow the Maze Sub-Ohm BF RDA will prevent spit-back of juice and deliver an ultra smooth vaping experience.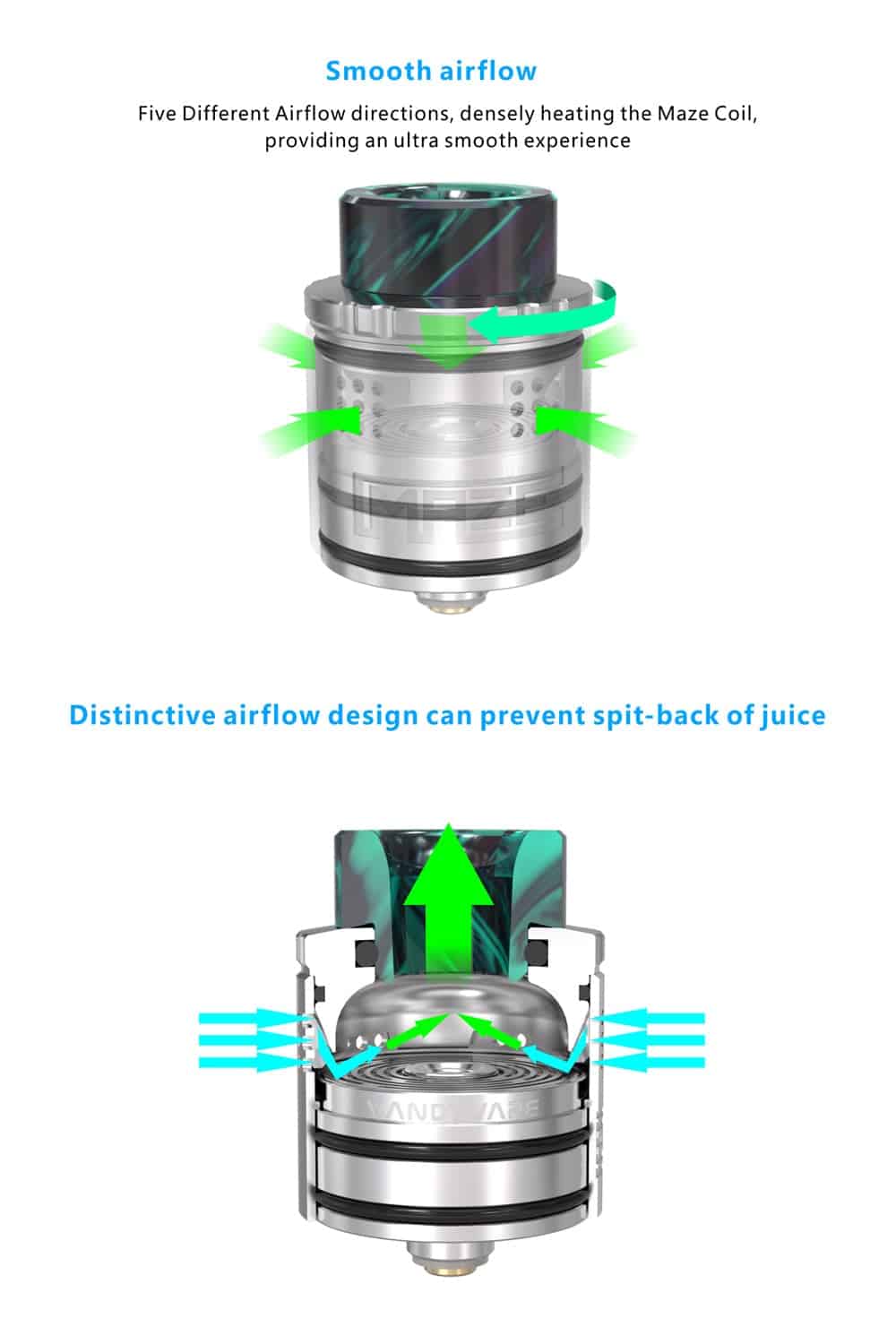 And these new Maze Coils are designed to be simple and efficient for every day use.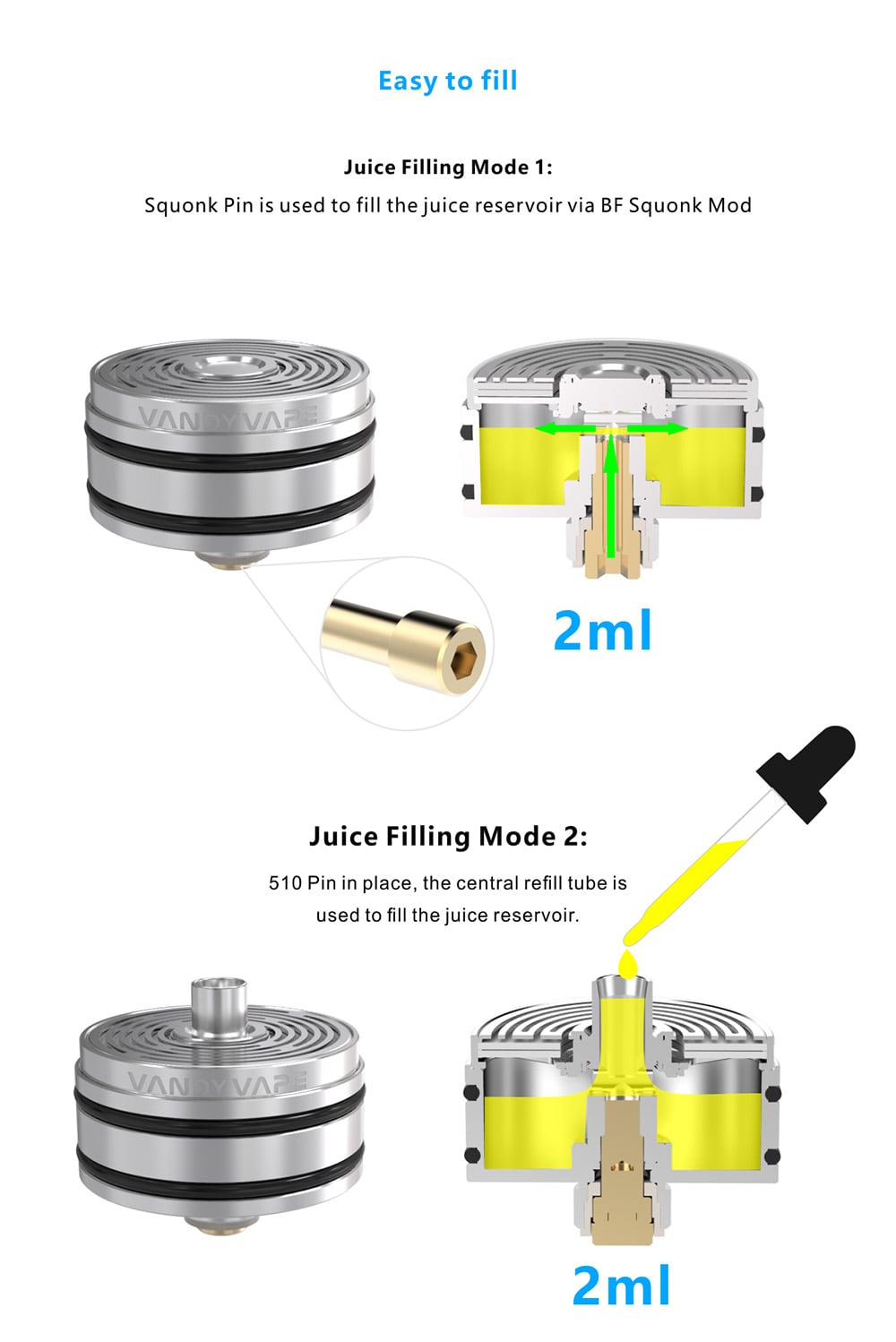 Maze Sub-Ohm BF RDA Features:
Regulated and Mechanical Mod Compatible
First Sub Ohm BF RDA
The Maze coils are distinguished from traditional Sub Ohm Coils with better safety and compatibility
Support bottom squonking feeding and regular top filling
Smooth airflow design with the five directions