Free Delivery, On Orders Over £20

Hangsen Atom Series
10ml-100ml 70pg/30vg
Hangsen Honor Series
10ml 50vg/50pg
Vengers
10ml 70vg/30pg
Hangsen 100ml Multi-Buy Deals:

The Worlds Number One Only Cheaper.
Hangsen Atom Series
Hangsen Honor Series
Hangsen Vengers Series
Menthol Sensation:

The Ice Queen of Menthol Liquids.
Menthol Sensation 10ml
Menthol Sensation 100ml
Please note: Most of the original Hangsen flavours can be found in the Atom Series and some have also been promoted to the brand new Honor Series range.

Hangsen e- liquids come in many different flavours and five strengths of nicotine..18mg, 12mg, 6mg, 3mg, 0mg, the mix ratios are as follows…
Atom 70/30 PG+ | Honor 50/50 VG/PG | PREMIUM 50/50 VG/PG | Vengers 70/30 VG+ | HIGH VG 70/30 VG+
As a company we cannot offer a refund or exchange on any bottles that have been opened, also any return postage costs would have to be covered by yourselves for those unopened items returned.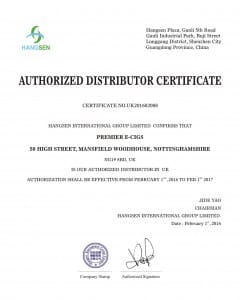 If you are a retailer and would like to discuss wholesale please contact: Hayley
Email: hayley@premiere-cigs.co.uk
Telephone: 01623 436738