IVG Nic Salts 10ml
£3.99
IVG Salts | 20mg Nicotine | 10ml Bottle
Description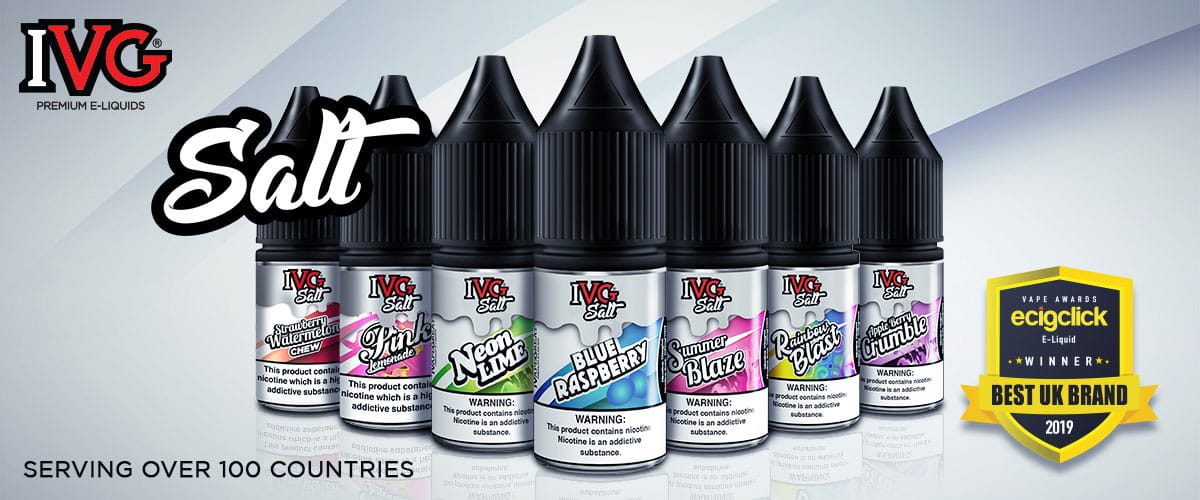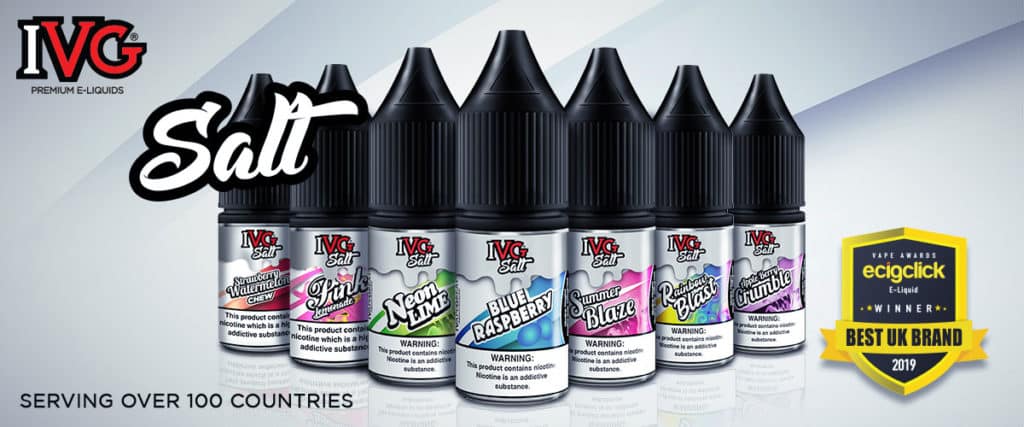 IVG Nic Salts are the latest addition to the IVG range. Featuring the EU's max strength of 20mg this little bottle is guaranteed to give you that instant gratification we all crave.
Price is per 10ml bottle of 10mg or 20mg nic salt flavour.
IVG Nic Salts Flavours:
Apple Berry Crumble
Blue Raspberry
Bubblegum
Citrus Lemonade
Cinnamon Blaze
Cola Ice
Fresh Lemonade
Fresh Mango
Honeydew Lemonade
Kiwi Lemon Kool
Neon Lime
Peppermint Breeze
Pink Lemonade
Rainbow Blast
Riberry Lemonade
Spearmint Sweets
Summer Blaze
Strawberry Watermelon
Tropical Berry
Established in 2016 in the United Kingdom, IVG has rose to dominance in the global vape market, winning countless awards at various different events, as a result, millions of people around the world, in over 100 countries and across 6 continents, are vaping great because of IVG.
IVG's aim is for adults to use their products as an
alternative to smoking which is known to be bad for health.
They will not advocate or target their products towards people who do not smoke or that are under age.
IVG will always strive to remain compliant and use the safest ingredients that we can in our products.