blu 2.0 Pods
£6.99
BUY 5 OR MORE PACKS OF PODS AND PAY £5.29 EACH
BUY 20 OR MORE PACKS OF PODS AND PAY £4.99 EACH
Description
blu 2.0 Pods
blu 2.0 pods are made exclusively for the blu 2.0 vape device and will not work in the older myblu device. These new pods are much better than the older myblu version, because unlike the old style click in pods these have a magnetic attachment with a larger 1.9ml liquid capacity and a ceramic coil.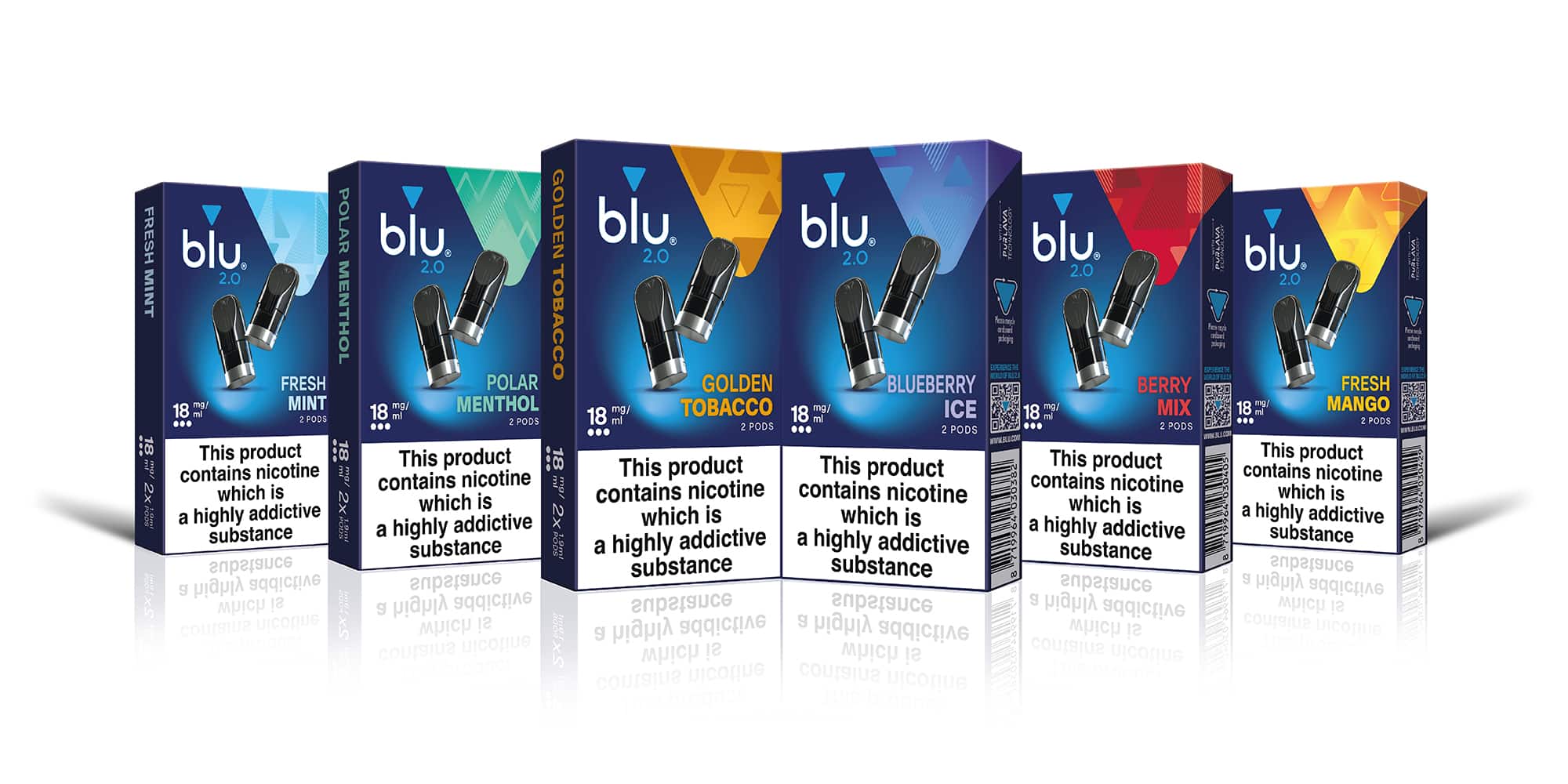 Available flavours
Berry Mix – A delightful blend of red and dark berries, creating a sweet yet tart taste
Blueberry ice – A mouth-watering mix of sweet blueberry and icy mint.
Fresh Mango – A tropical, sweet, juicy mango flavour with a cooling finish.
Fresh Mint – Delicate, sweet spearmint taste with subtle cooling sensation.
Golden Tobacco – Creamy, sweet tobacco flavour with nutty, caramel and chocolate notes.
Polar menthol – Icy menthol flavour with a cooling sensation and refreshing finish.
Made with nicotine salts for an even more intense vape and a deeper throat hit.
About the new blu 2.0 Pods
The blu 2.0 pods are only compatible with the Blu 2.0 vape device. Blended with a nicotine salt formula rather than the traditional freebase option, this makes it a lot closer to the hit you receive from smoking a cigarette, these Pods provide a satisfying throat hit that is much smoother. Containing 1.9ml per pod, they come in packs of two and are available in 9mg and 18mg nicotine strengths.