Urban Chase 10ml
£2.99
Urban Chase 10ml | Freebase | 50pg/50vg
BUY 4 OR MORE BOTTLES AND PAY £2.49 EACH
Description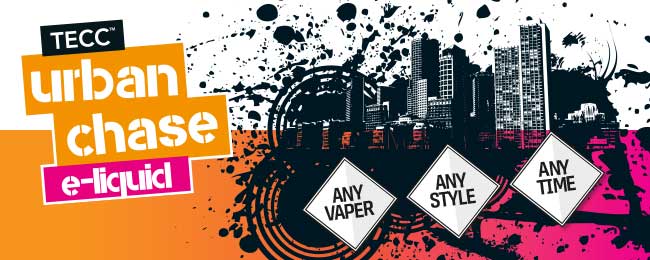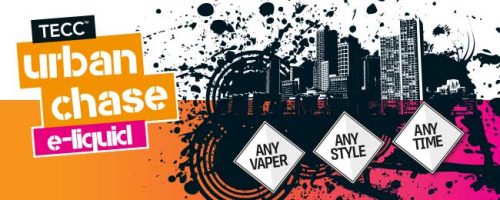 Urban Chase e liquid from TECC has been created to offer a vape liquid which ticks all the boxes and can be vaped all day long. Drawing from over a decade of industry experience, Urban Chase features a fantastic range of complex and audacious flavours, with a well-balanced 50:50 PG/VG mix making it ideal for use with almost any vaping device on the market.
Urban e liquid Chase Flavours:
Blue Raspberry Slush – Blue raspberry combined with an ice-cold slush.
Cool Mango & Pineapple – Tropical mango and pineapple with a cooling finish.
Fizzy Cola – Classic sweet shop cola flavour with a hint of fizz.
Fruit Blast – An intensely fruity mix with juicy grape, sweet strawberry, and pineapple.
Raspberry Lemonade – Tart raspberry with refreshing, tangy lemonade.
Rhubarb Crumble – Slightly sharp and sweet rhubarb with a golden buttery crumble.
Strawberry Delight – A smooth and creamy blend of strawberry with hints of vanilla ice cream.
Ultimate Menthol – Brace yourself for this spearmint and peppermint flavour, finished with a cool, slightly sweet menthol.
Nicotine Strengths – 3mg / 6mg / 10mg | Made in the UK
Why not try one of our Ohmly fools Nic Salts
For wholesale enquiries Please go to Premier E Cigs Wholesale and setup an account, You may be asked to provide proof of trade to purchase products.