iSub-B Tank
£19.99
Innokin | iSub-B Tank | 2ml
For compatible coils,please 'Click Here' (0.35ohm plex)
Description
The Innokin iSub-B tank by Innokin introduces Plex 3D coils. This advanced coil designs builds on the concept of plex coils by including micro-grooves to expand surface area, leading to superb flavour production, a longer coil life, and rapid heat-up and cool-down functionality.All experienced vapers know that it's not just the e-liquid responsible for creating flavours, it's also the coils. Plex coils, were designed to deliver an increased surface area.
These Plex 3D coils go one step further, with 'micro grooves' cut into the coil during the manufacturing process to further increase surface area. This increased surface area maximises the exposure to e-liquid to ensure the best possible taste.That's not the only advantage of the newly designed coils. The 3D design allows the coils to heat up and cool down faster, making them more resistant to burning out and helping to maximise the life of the coils.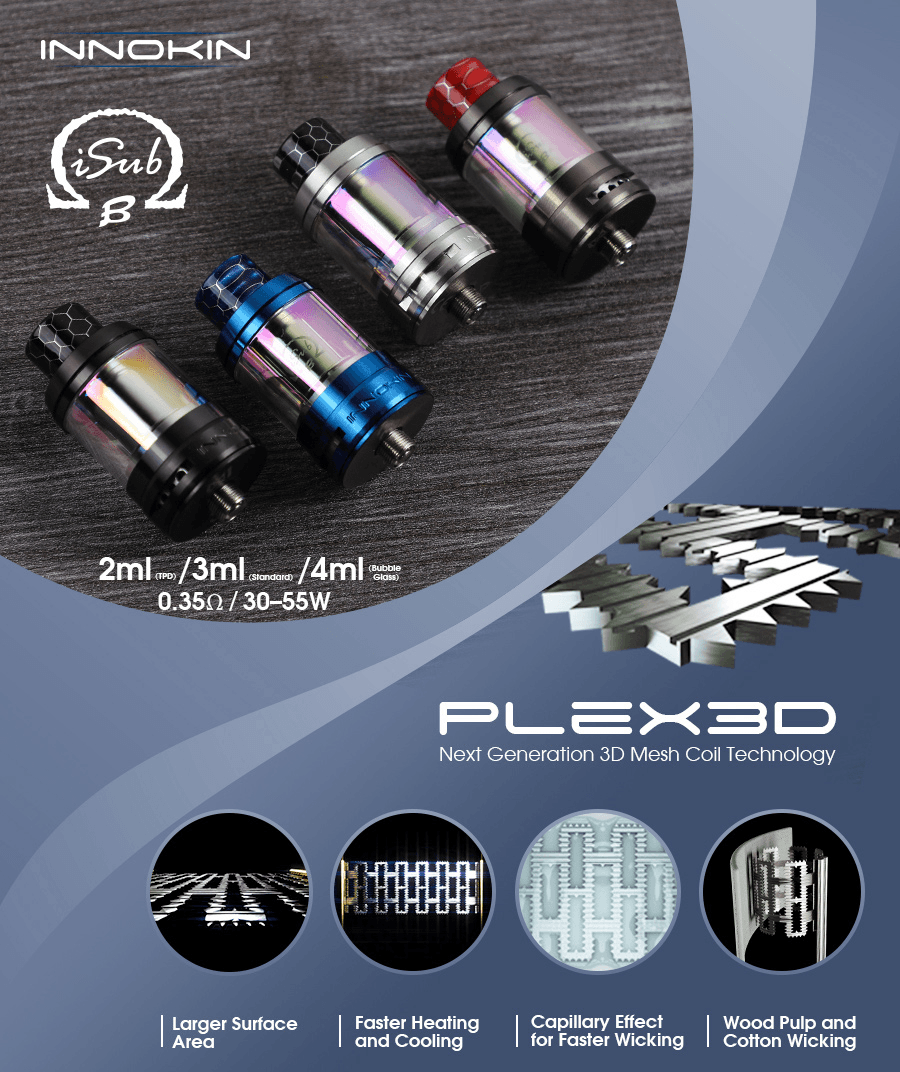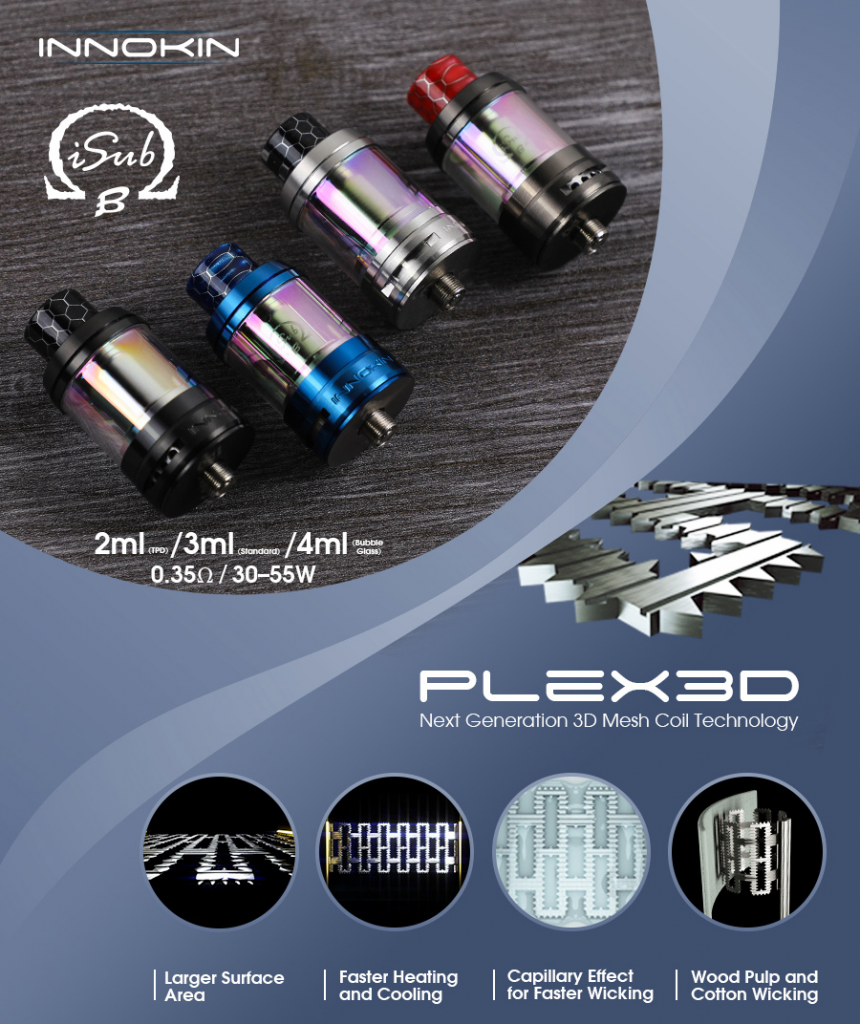 The decreased thermal mass of the coil also means that they require less power than other tanks to get the desired performance. That means less power is wasted and vape mods using the tank last longer between charges.
NOTE: The iSub-B will take any iSub replacement coils.
Innokin iSub-B Features:
Twist to open Top-Cap.
'Four Point' Adjustable Airflow.
High Quality Stainless Steel and Rainbow tinted Pyrex Glass.
Automatic fill-shield Prevents Flooding When Filling.
510 Replaceable Mouthpiece.
Durable 510 Connection.
Available in Stainless Steel, Blue, Black, Gunmetal.
Compatible with All Innokin iSub Coils.
Specs:
Next Generation 3D Mesh Coil Technology
Plex 3D Pattern with 'Micro-Grooves' Boosts Flavors.
Ultra-Rapid Heat-up and Cool-down Extends Coil Life.
High Efficiency Coil Power Flow.
Organic Cotton and Wood-Pulp Wicking.
30 – 55 Wattage Range (0.35Ω KAL)
Plex 3D Coil is Compatible with Innokin iSub Tanks.