Riot Squad Menthol salts 10ml
£3.99
BUY 4 OR MORE BOTTLES AND PAY £2.99 EACH
Description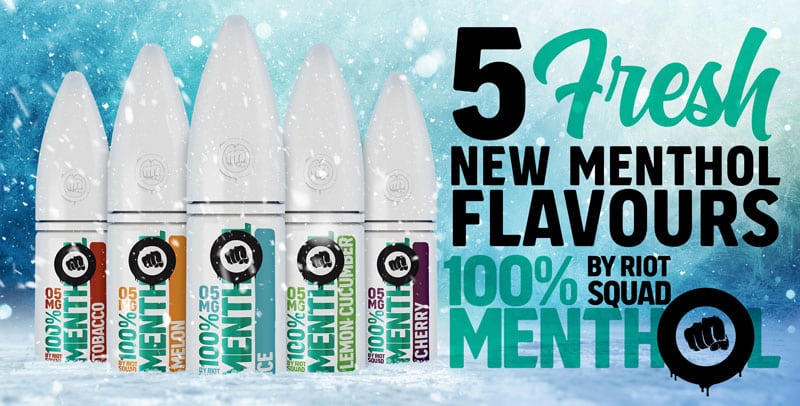 Riot Squad Menthol salts Collection is the latest addition to their ever growing line of globally popular e liquids.
Since 2016 Riot Squad was created in to secure mass disruption in the e cigarette ind, they surely achieved their within weeks of joining the market.
We have seen amazing shows, vape days and bedlam, outstanding e liquids and flavours that really do cause a riot.
When it comes to menthols this Riot Squad Menthol salts Collection has 5 amazing pallet quenching flavours. Designed from the ground up with their unique hybrid nicotine delivery system containing both salt nicotine and freebase nicotine to give you rapid nicotine delivery with a perfect throat hit.
Flavours:
Cherry Menthol
Lemon cucumber menthol
ice menthol
melon menthol
tobacco menthol
Riot Squad Menthol salts come in a 10ml bottle containing either 5mg, 10mg or 20mg of nicotine with a mix of 50% VG and 50%PG.
Looking for something different? You can riot squad other ranges by clicking on them below.
Riot Squad Shortfills:
Riot Squad Salts:
If you are looking for Riot Squad wholesale please create an account at premier e cigs wholesale. You will be asked to provide proof of trade