MVP5
£70.00
Innokin | MPV5 Box Mod | 5200mAh
Description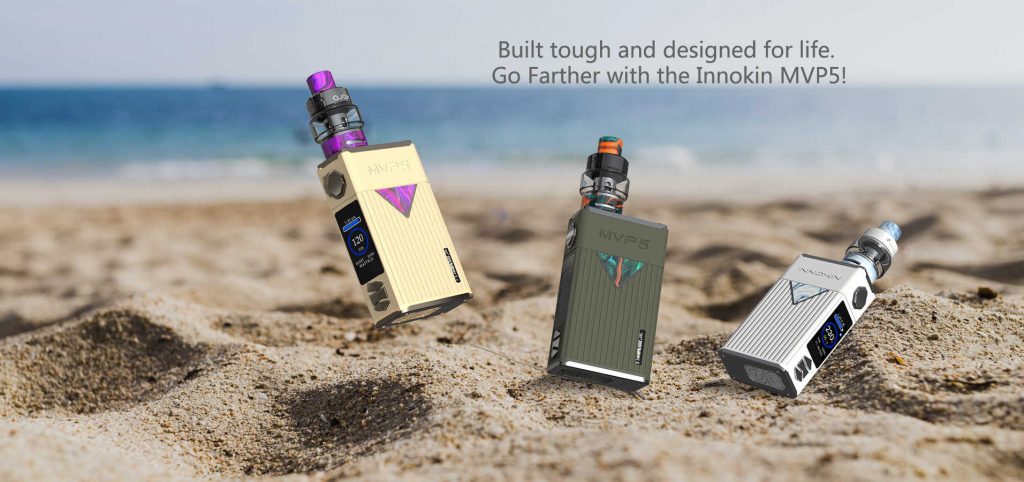 Innokin are well known for their high quality vape devices and for breaking new ground with innovation, so the MVP5 is much more than a vape device, combining a superb vape with key survival features including a flashlight, powerbank, sensor suite and more.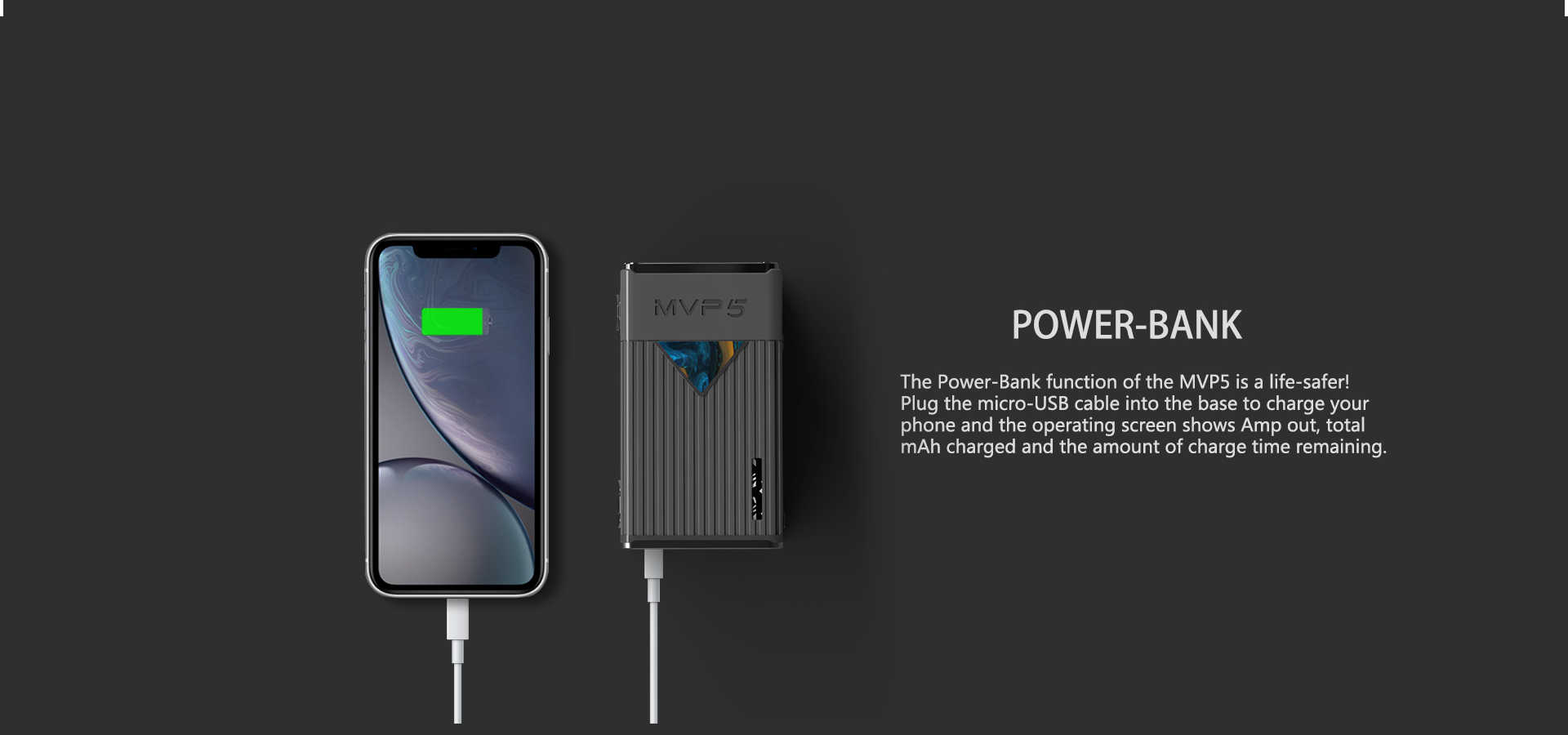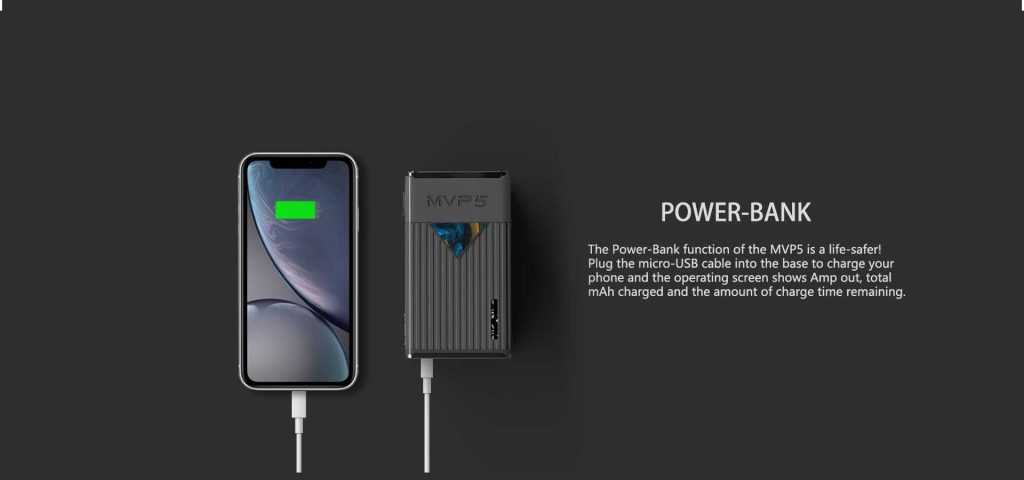 The MVP5 features a classic box mod vape design, a solid, hefty build that feels like it's been built for the outdoor life. In the past we've been impressed with a battery capacity of 2000mAh. But the MVP5's battery capacity puts other devices to shame with a tremendous 5200mAh. When used at lower wattages, this should ensure not just all-day vaping but multi-day vaping! Handily for such a powerful device, the MVP5 comes with fast charging when using the included USB-C charger. The increased battery life is not just for vaping. Uniquely amongst vape devices, the MVP5 comes with a whole host of survival features. These include a 6-mode flashlight, compass, powerbank functionality, thermometer and altitude reader. The MVP5 also comes with a hard-wearing wrist strap that doubles up as a USB charger.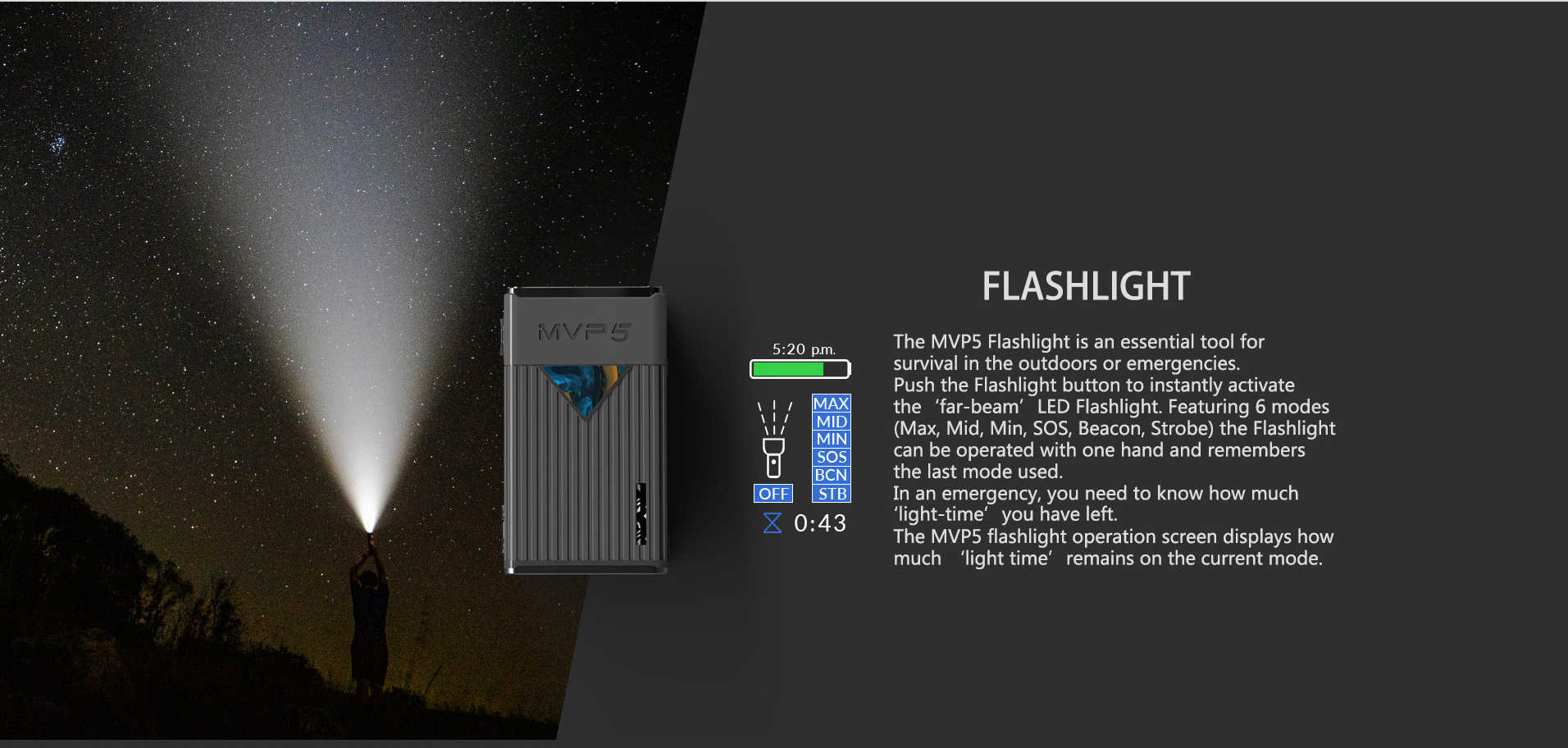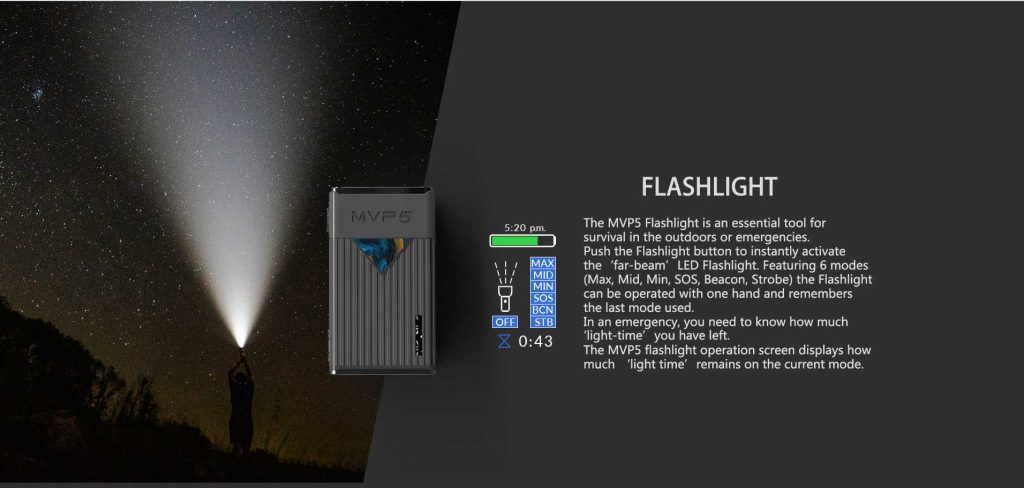 Along with this host of unusual features, the MVP5 comes with a number of vape specific features. These include the use of three wattage modes (normal/boost/soft), temperature control, TCR and optimized 'easy select' wattage pre-sets for both the included Ajax tank and zenith coils. With power delivery of up to 120 watts, the MVP5 is great for cloud vaping but with the swap of a coil can also be used for mouth-to-lung vaping.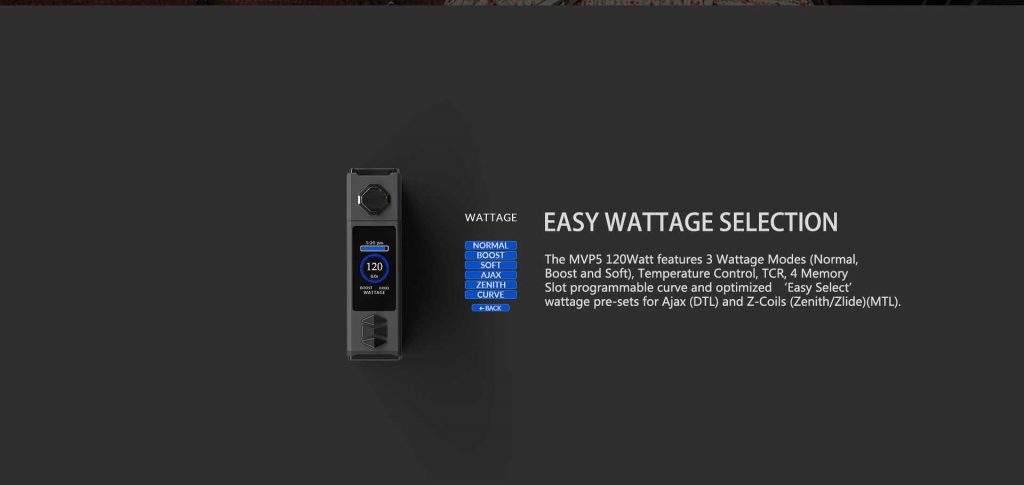 WHO'S IT FOR?
Suitable for mouth-to-lung or direct-to-lung vapers, with a switch of the tank the MVP5 is perfectly suitable for both. So this device will suit a range of vapers and is particularly ideal for those who prioritise battery life and who enjoy the outdoor life.
MPV5 FEATURES:
Coil detection
Variable wattage
Wattage modes: Normal/Soft/Hard
Custom wattage curves
Preset wattages (Ajax and Z-Coils)
TC Mode
TCR
Adjustable automatic cut off
Puff counter
Thermometer
Altitude sensor
Barometer
Adjustable display (colour, brightness, screen timeout)
Clock
Passkey
Device ID
Factory reset
Flashlight modes: Maximum, mid-range, minimum, SOS, beacon, strobe
Powerbank mode
MVP5 SPECS:
5200mAh Built-In Battery
120W Max Output
Durable Box Mod Design
OLED Screen
Large Firing Button
Operational Buttons
Variable Wattage
Temperature Control
Memory Mode
Curve Mode
Flashlight
Sub Ohm Compatible
For wholesale enquiries Please go to Premier E Cigs Wholesale and setup an account, You may be asked to provide proof of trade to purchase products.