Adept Zlide Kit
£42.00
INNOKIN | Adept Zlide Kit | 3000mAh
Description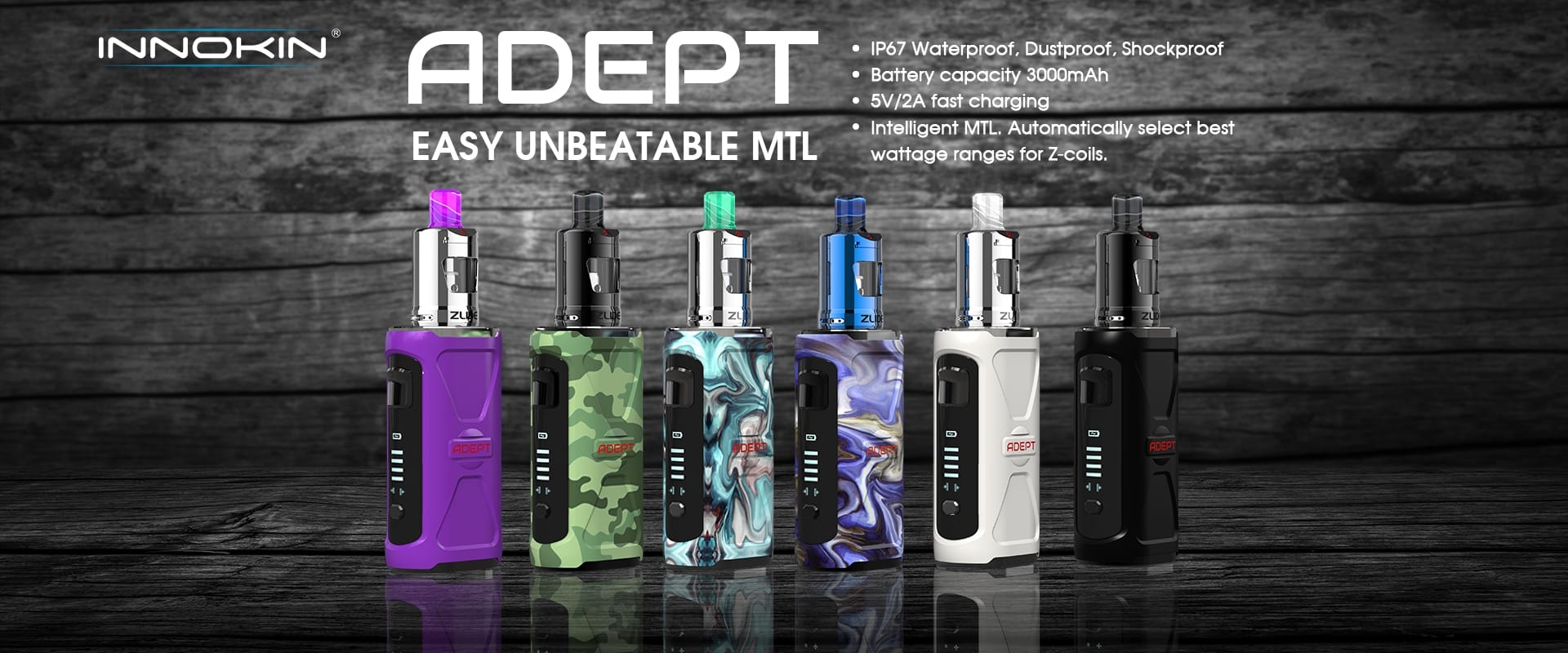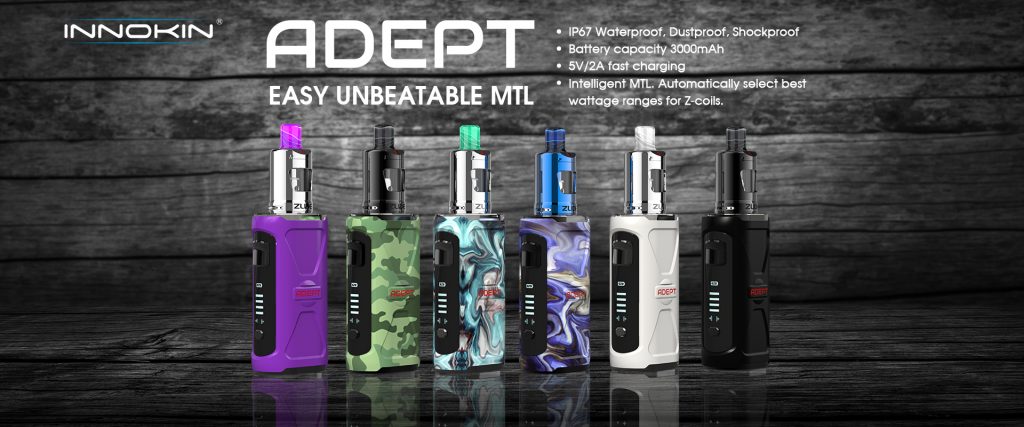 The INNOKIN Adept Zlide Kit is a very robust waterproof and shockproof device that conforms to the IP67 specification. This kit was designed to be very simple and easy-to-use with functionality that senses the resistance of the coil you have in the tank and offers basic wattage adjustments suitable for that particular coil.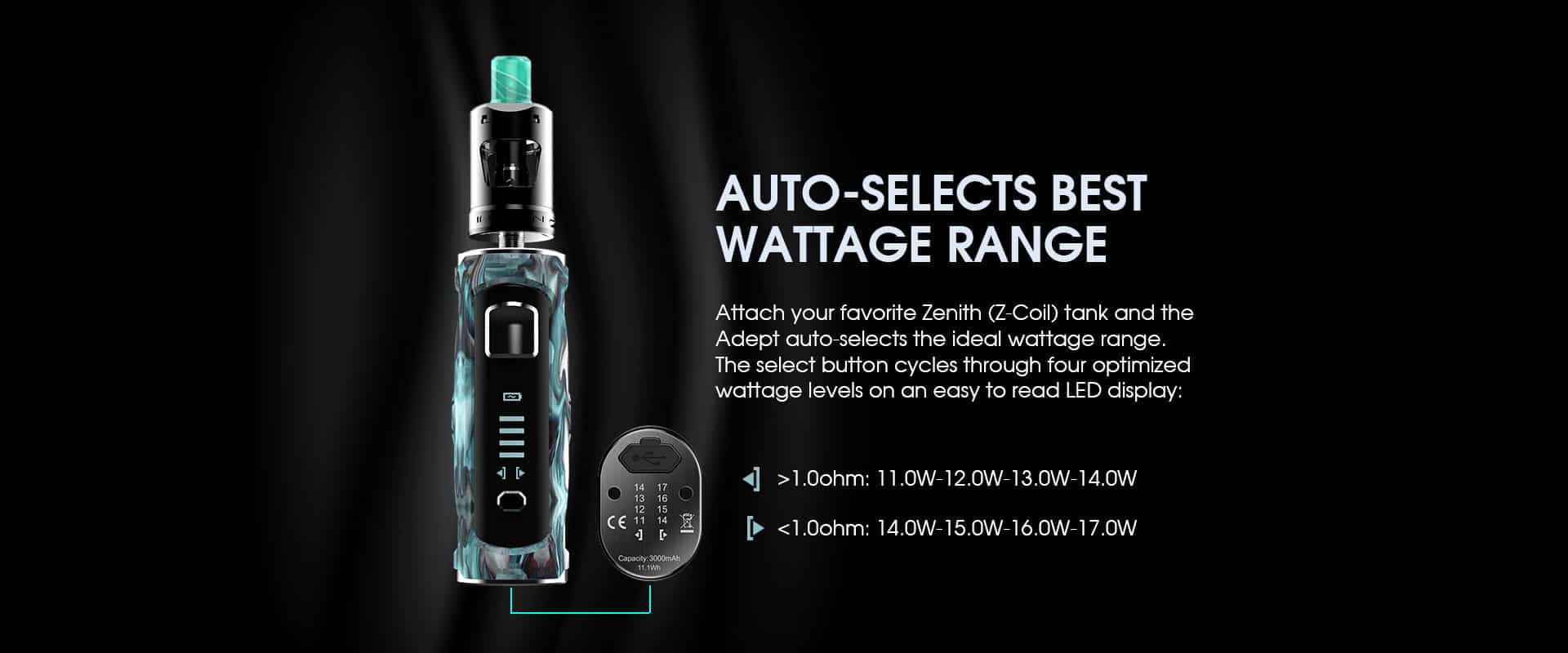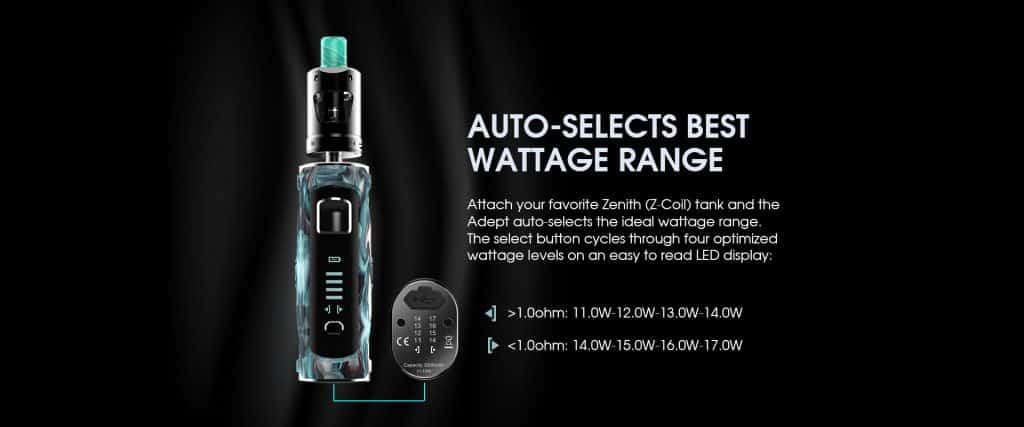 No more of those fussy features that are useless to most vapers who just want to adjust the power. The body of the device is coated in a nicely paterned rubberised finish with the ports sealed up for water proofing.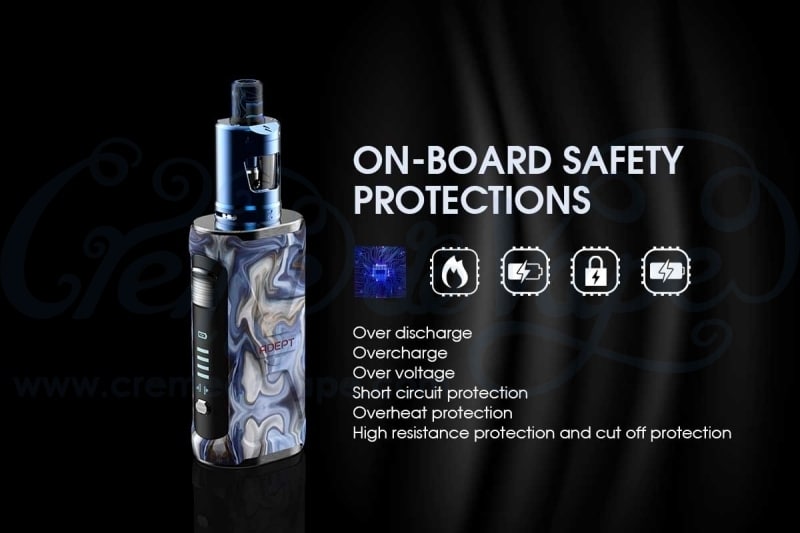 The Adept mod has been designed so that it fits well in your hand, with a soft-touch rubber finish. The intelligent chipset will automatically detect what resistance coil is being used and will select a wattage accordingly. Users can select their own wattage output to better suit their vaping style, with an 11 – 14W range for coils above 1.0 Ohm, and a 14 – 17W range for coils below 1.0 Ohm.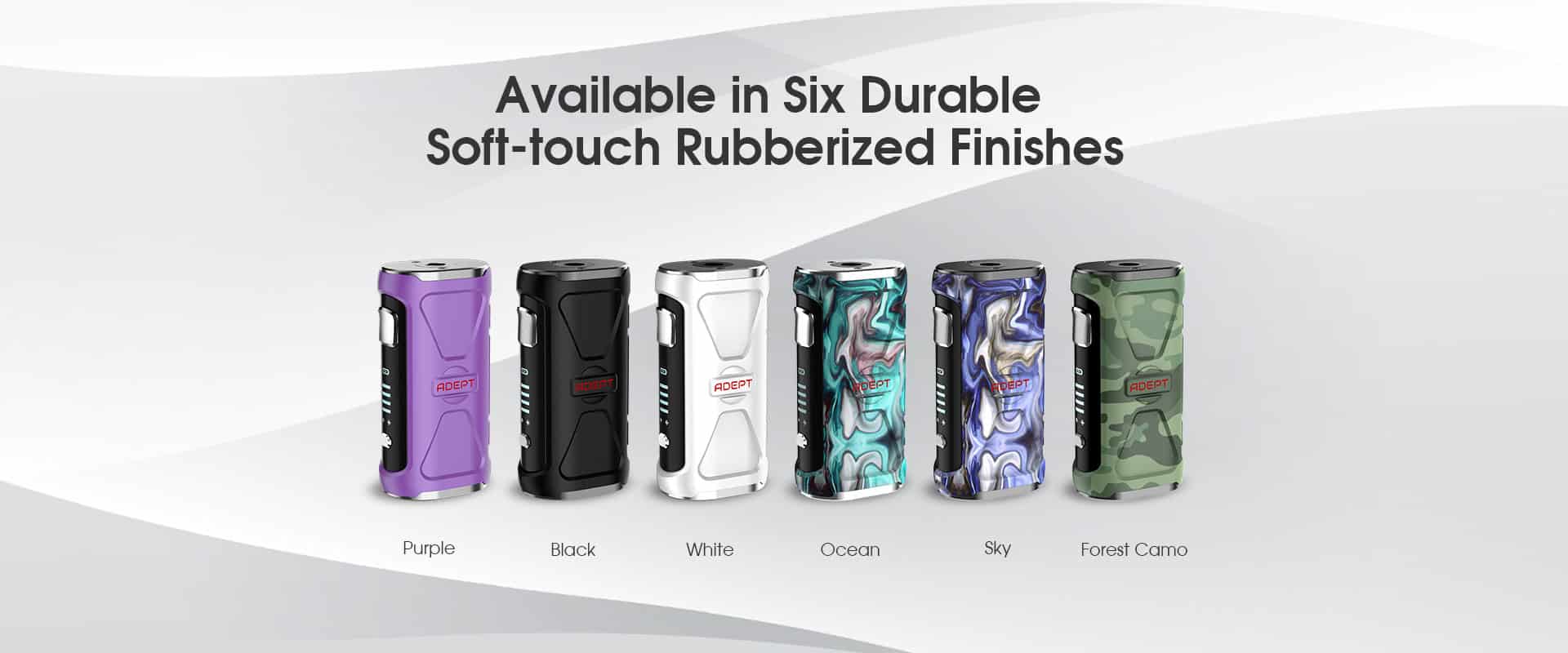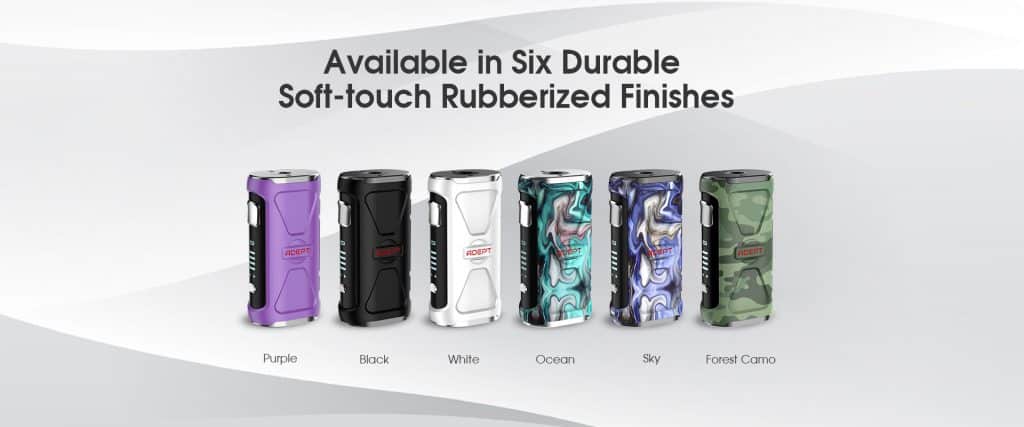 Adept Device Features:
Internal 3000mAh battery with fast charging
IP67 waterproof, dustproor, shockproof
Intellegent MTL power adjustment system
Ergonomic design, comfortable soft-grip
High quality spring-loaded gold-plated 510 connection
Internal safety protections
USB charging
Zlide tank features:
22mm diameter
Slide-to-fill top cap
Mess-free head swapping
510 connection for cross compatibility
Kit Contents:
1 x Adept device
1 x Zlide tank
1 x Plex 3D 0.48Ω z-head (installed)
1 x 1.6Ω head (spare)
1 x spare drip tip
1 x spare glass tube
1 x spare o-rings pack
1 x Micro USB charging cable
1 x Quick start guide
Approximate Dimensions:
Adept Device: 96mm x 43.5mm x 30mm
Zlide tank: 34mm x 22mm