Ice Cream King E Liquids 100ml
£11.99
Description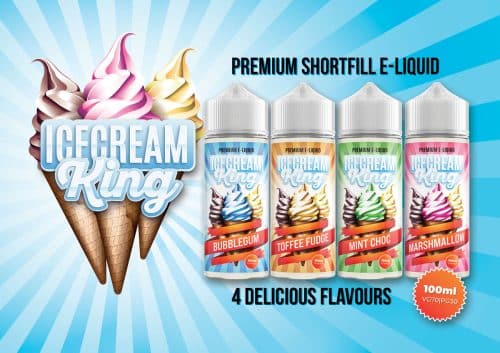 Ice Cream King E Liquids Come In 4 Original Ice Cream flavours, Each flavour a legend In Its own right. The Mixture is 70% VG and 30% PG which really helps bring out the flavour as well as making It a lot more versatile between devices.
Available Flavour:
Bubblegum Ice Cream
Marshmallow Ice Cream
Mint Chocolate Ice Cream
Toffee Fudge Ice Cream
Ice Cream King E Liquids come with 2 free nic shots to make your overall strength 3mg in 120ml of e liquid
Do you Use CBD? If you do check out our other website Premier CBD
Looking for something Different? Give our OHMLY FOOLS MVP a try.