Sale!
Aspire Breeze 2 Kit
£24.99
Aspire | Breeze 2 Kit | 1000 mAh
Description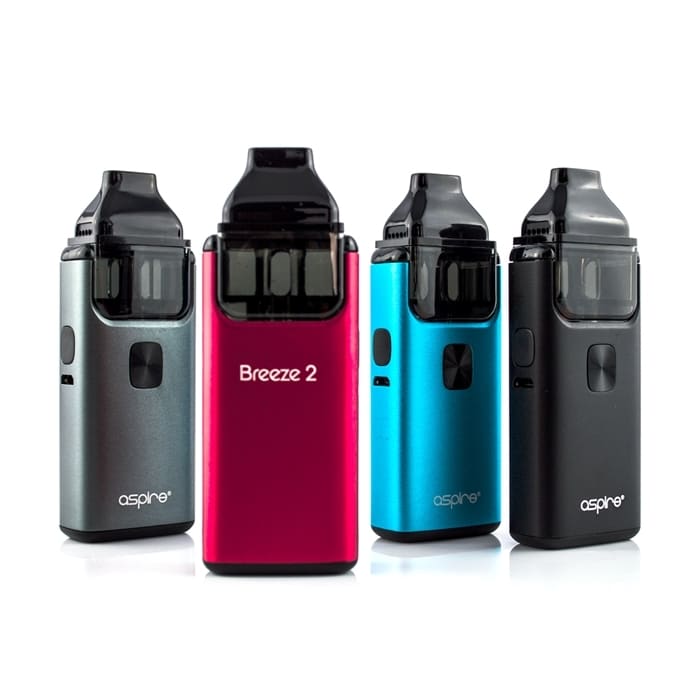 The Aspire Breeze 2 Kit updated for 2019 is an ergonomic and pocket-friendly all in one device (AIO) that can be used for direct lung (DL) or mouth to lung (MTL) vaping.
Introducing a brand new filling system that has a Pod style feel, you need to just press 2 buttons on the side to release and fill the refillable pod using a silicon tab at the bottom. The Aspire Breeze 2 features adjustable airflow that lets you set the draw restriction to your personal preference. Powered by a large built in rechargeable 1000mAh battery, the Breeze 2 has great battery life that should get most users through the day before needing to recharge. In the new updated 2019 version, Aspire have also created the new easy fill valve system that is fully childproof.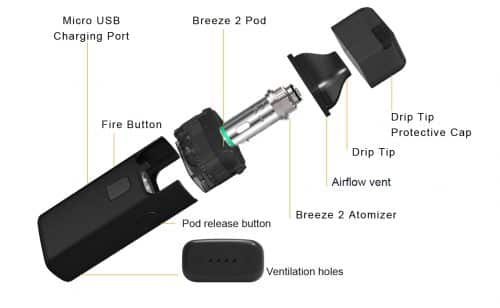 The Aspire Breeze 2 Kit also comes with 2 coils in the box, one for mouth to lung (MTL) 1.0 ohm (Nic Salt e-liquids) and one for direct lung (DTL) 0.6 ohm (Higher VG e-liquids). There is an additional coil available to purchase that is not included in the box (1.2ohm).
Breeze 2 Features:
Size: 19x35x96mm
Battery capacity: 1000mAh
Liquid capacity: 2/3ml
Materials: Aluminium Alloy and PEPG
U-Tech coil technology – 1.0 Ohm and 0.6 Ohm heads
Adjustable airflow
Indicator light
Included in the box:

Aspire Breeze 2 AIO device
2 x Coils (1x 0.6 Ohm 1x 1.0 Ohm)
Bag of O-rings
Silicone seal
Micro USB cable
Manual