Welcome to The Juice Bar, where you can buy all the premium brand e-liquid and vape juice that everyone is talking about.
To use the The Juice Bar simply click on the brand below you wish to browse and check out the amazing flavours that all these super brands have to offer, there really are some special recipes within the juice bar so don't miss out
Also, a special thanks goes out to our liquid guy who never stops trying to locate all the best flavours and brands in the world so all our customers can truly enjoy their vaping experience on a daily basis.
Shortfill E-Liquid:

Premium Vape Juice not Prices.
Lucky Thirteen
50ml Shortfill
Tropico
50ml Shortfill
Zom-B Cloud
50ml Shortfill
Cloud Island
50ml Shortfill in a 60ml Bottle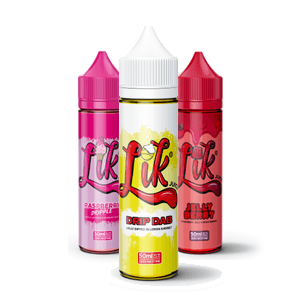 LiK Juice
50ml Shortfill in 60ml Bottle
Killer Clown
50ml Shortfill in a 60ml Bottle